Peach Pies for a Peachy Season!
2021-07-16 ◆ 2
minutes read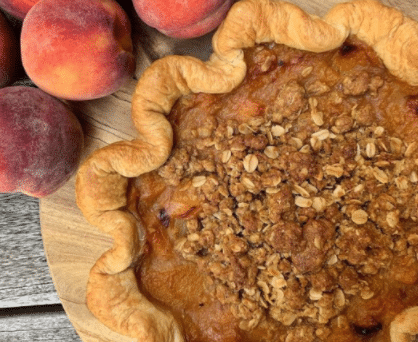 Peach season is pretty short and starts just about now! What better way to celebrate than with a peach pie? Find out about several favorite peach pies and other peach desserts to start the summer and peach season in style!
Peaches… What About Them?
Although short, peach season in Canada is full of flavour! In B.C and Ontario, July and August are the best months to get your hands on ripe, juicy peaches. Because of often colder temperatures, peach season tends to start a bit later into July or even August in Quebec. Most early peaches, such as Early Redhaven, are best to eat fresh. Mid-season and later varieties are often used for preserves or cooking (no problem with eating those fresh as well).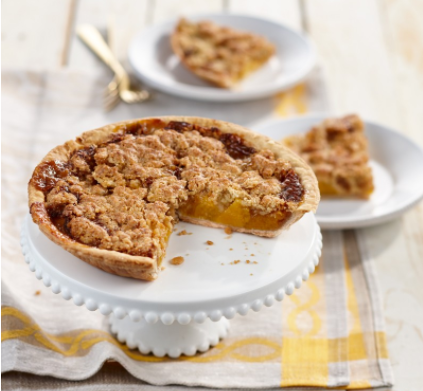 Spring and summer tend to be harder on those with allergies… did you know that peaches may lessen allergy symptoms by preventing histamines from releasing in your blood? What's more, peaches can also reduce inflammation, help with digestion, and improve heart health! Each cup of diced peaches you eat contains 11.1 milligrams of vitamin C. Peaches also bring you part of your daily intake of potassium, fiber, and iron. Packed with vitamins and antioxidants, peaches are really a treat for your taste buds and bring health benefits to your body!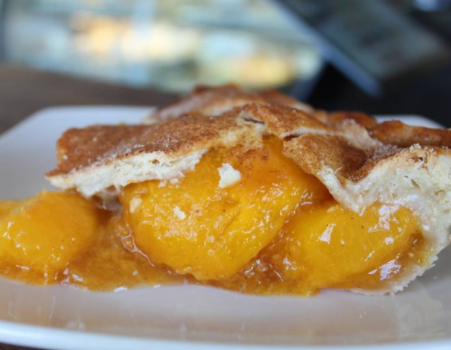 Peach Pies and Their Varieties
Most varieties of the dessert feature a base of pie crust, along with sliced peaches (preferably fresh). The fruit is mixed with lemon juice, flour, sugar, cinnamon, nutmeg and salt. Cinnamon is very popular in peach pies since the warmth of the spice brings out the sweet taste of the peaches. Cinnamon also tastes delicious with most doughy desserts like kanelbulle or cinnamon crescents. Often, bakers top off the pies with powdered sugar. They might also add a scoop of vanilla ice cream for extra refreshment for these hot summer days.
Peaches also pair deliciously with caramel, whose creamy and sweet flavour highlights the zesty taste of the fruit in the pies, particularly when the dessert features lemon or lemon zest as well! If you are making your own peach pie, try caramelizing the fruit before adding it to the pie and adding a caramel sauce… yum!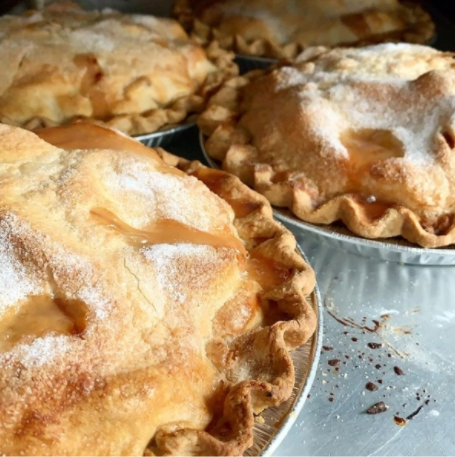 Some pies have the consistency of the more biscuit-like peach cobbler. This is particularly the case when they are baked in deep dishes and on the fluffier side. The two desserts are different in composition though, with peach pies featuring a bottom and top layer of crust and cobbler a single layer of dough and fruit that cook together.

Peach pies are a popular dessert for a reason: at once comforting, tasty, and healthy, they are an ideal summer dessert. To take full advantage of our short but sweet Canadian peach season, get yourself a peach pie near you!