Yummy Desserts With Caramel and Dulce de Leche
2021-04-30 ◆ 2
minutes read
Desserts with caramel are a crowd-pleasing option on any menu, regardless of where you live. Some people even celebrate the unofficial holiday of Caramel Day each May! While the holiday itself can't be verified, we thought this to be a great opportunity to discuss caramel and dulce de leche. As far as we're concerned, any day is a good day for caramel.
Desserts with Caramel

The word comes from the French caramel, which is believed to be borrowed from the Spanish and Portuguese caramelo. But whatever you call it, there's no mistaking the tingling feeling you get in your toes when it hits your tastebuds. We make the golden-brown confectionery when we heat sugar, which we use to coat caramel apples and mix with popcorn to give us caramel corn! We also find it inside chocolates, in crème caramel, even swirled through ice cream. Today, we bring you some places to find caramel desserts near you.

Beyond sweets, salted caramel is also very popular. The French pastry chef Henri Le Roux was the first to serve it with crushed nuts in 1977. Three years later, his caramel au beurre salé was named the Best Confectionery in France. Consequently, Le Roux registered a trademark for his creation the following year. It wasn't until the early 2000s when salted caramel really started to become mainstream. The fusion of sugar and salt proved to be a success: this is when salted chocolate began to rise in popularity as well.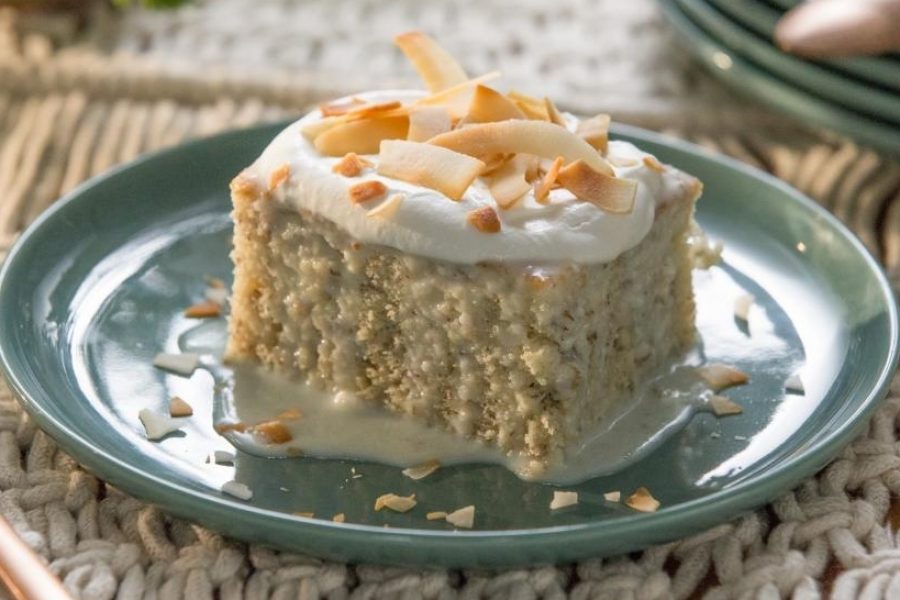 Coconut tres leches cake–a dessert featuring dulce de leche
Dulce de Leche

We touched on desserts with caramel featuring the Spanish and Portuguese caramelo, but what about dulce de leche? With its spreadable consistency, we normally find it in alfajores, churros, and of course, the famous tres leches cake. A sponge cake soaked in evaporated milk, condensed milk, and heavy cream. On the topic of milk, perhaps you're aware that unlike caramel, dulce de leche contains milk. The mixture bears its name well: "leche" means "milk" in Spanish. The process takes more time than caramel to make, too. But boy, is it worth it. Luckily, these local bakers have the patience to make dulce de leche desserts for us.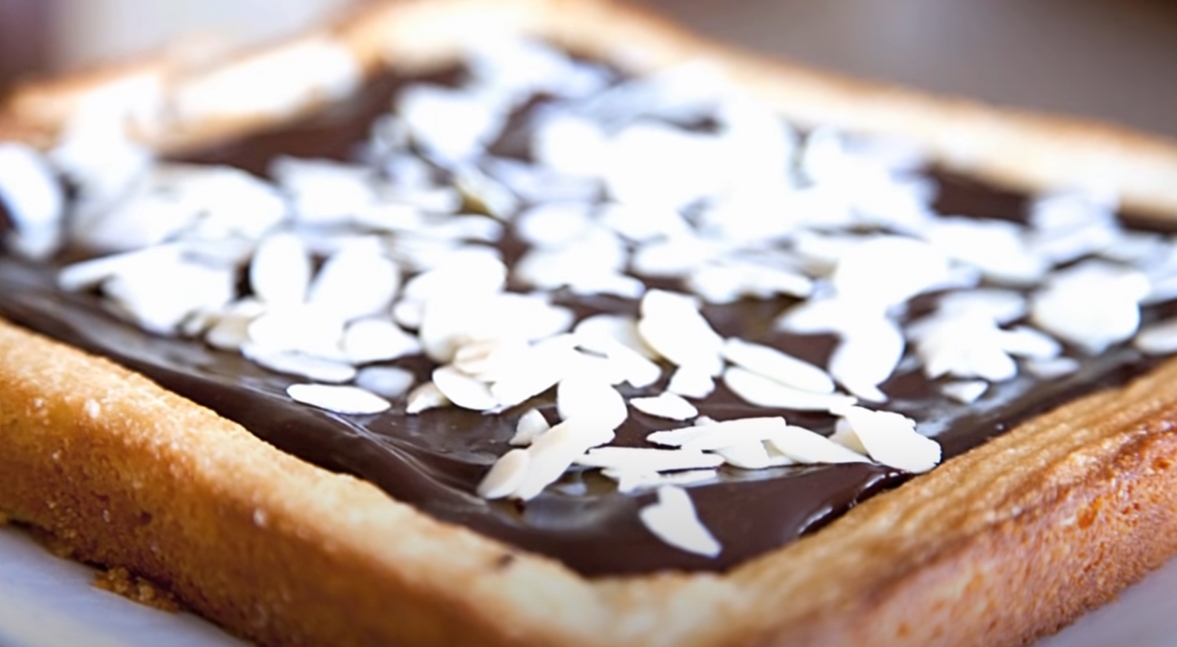 One dulce de leche dessert that can be hard to find is mazurek. The Polish dessert is very popular during Easter. Distinguished by its abundance of dried fruit and nuts, it sometimes includes marmalade or chocolate icing, but always kajmak. This is a Polish fudge caramel cream similar to dulce de leche.

We really could go on and on about all the desserts with caramel and dulce de leche in them from around the world. But we must stop and make a decision for tonight's dessert… Hmm. Maybe some salted caramel ice cream? No wait, let's have tres leche cake! Although, it's been a while since we've had a flan…