Healthy Pancakes: More than a Breakfast Staple
2021-09-24 ◆ 3
minutes read
Everyone knows that breakfast is the most important meal of the day. Most of us eat pancakes, but did you know they can be healthy? We have this assumption that pancakes are too high in carbs and fat. But, these days, healthy pancakes are the new craze in town. Come along with Dessert Advisor, as we introduce you to its health benefits, how they came about and where you can find them near you!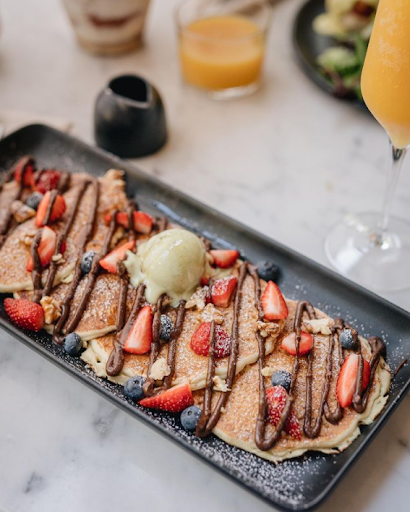 Health Benefits of a Pancake
When we think of pancakes, we think of a hot and fluffy meal. It's delicious and fulfilling, but it is often filled with a lot of carbohydrates and topped with high-sugar syrups. We can make healthy pancakes by swapping the usual ingredients for something more healthier, such as whole-wheat flour, honey, flax seeds and adding more fruits and vegetables. With that being said, let's dive into the multiple health benefits of a pancake.
Fiber:

By replacing your regular flour with whole-wheat, adding fruits and seeds, it provides a great source of fiber. Fiber is a nutrient that stabilizes blood sugar levels which will keep us energized throughout the day.
Iron:

Whole-wheat pancakes are also a great source of iron. It supplies our body 3 milligrams of iron, "which is about 16%-38% of the total iron intake that our body needs on a day-to-day basis", says

Dr. Heben

.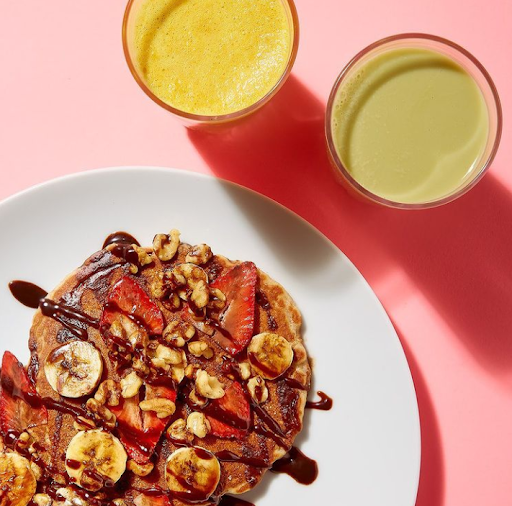 Calcium:

As we all know, milk is a staple ingredient in pancakes. Calcium helps strengthen our bones, helps our muscles operate, and even controls our blood pressure levels.
Vitamins:

By adding fruits on your pancakes, you receive a lot of benefits such as boosting your immune system, converting your food into energy and repairing cellular damage.
History of Pancakes
The first reference to a "pancake" was found in Ancient Greece. They made pancakes, called tiganites, made out of wheat flour, olive oil, honey and curdled milk. They also made statinos which had the same ingredients, but were topped with honey, sesame and cheese. They were typically served at breakfast, just as we do nowadays.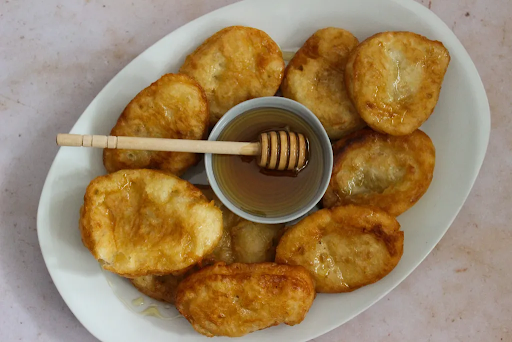 In contemporary days, the typical American pancake is made out of eggs, milk and flour. It can be topped by virtually anything: syrup, whipped cream, chocolate, fruits, and so on. But, each region has their own twist on pancakes. Let's dive in.
Africa:

Their pancakes, called

injera

, are traditionally made with teff flour, creating a spongy dish. This is paired with most meals since they use it to pick up and eat their stews and salads, just like bread. 
Asia:

Asia has various twists on pancakes, raging from savoury to sweet. In Korea, their dishes include vegetables and seafood which creates savoury and healthy pancakes. In Japan, their pancakes are similar to American pancakes, but differ in size and fluffiness.

Europe:

 Similarly, each European country has their own take on a pancake. They are made with the same ingredients as an American dish, but their toppings differ. In Russia and neighbouring countries, they are served with various fillings such as meat and vegetables. In France, pancakes are served in thin portions, called

crêpes

, and are topped with fruits, jams and ice cream.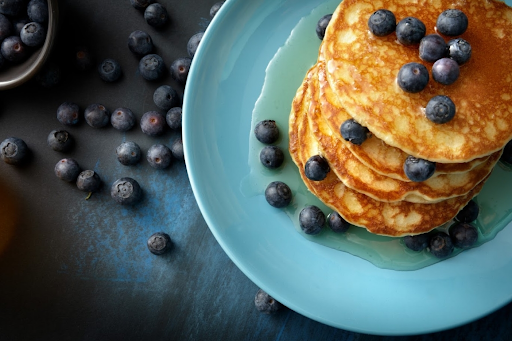 Buckwheat pancakes with blueberries
Where to Find Healthy Pancakes
Now that you're well acquainted with healthy pancakes, let's give you a tour on where you can grab some!
If you're into vegan pancakes, we know the right places for you. Aux Vivres, Hello 123, Fresh and Crudessence restaurants offer some of the best vegan pancakes. They are topped with fresh fruits and vegan syrups. Enjoy it with a cup of coffee or a smoothie, and you're good to go! You can even enjoy a lentil pancake at saVeg Cafe, or a banana pancake at the Moth Café. Having some gluten intolerance? Fear not, Planta, Benny's Breakfast Bar, the Coastal Café and LOV serve gluten-free pancakes. You can still savor a plate of pancakes without worrying for your health. They're delicious and packed with nutrients. If you're craving a savoury meal, Korean restaurants are your best friend. Sam Cha, Buk Chang Dong Soon Tofu, Songs Korean Restaurant and So Hyang Korean Cuisine offer pancakes filled with scallions, kimchi and a variety of seafood. And if you're in the mood for French-style crêpes, Cora's has a selection of warm hearty meals, like crêpes with béchamel and ham.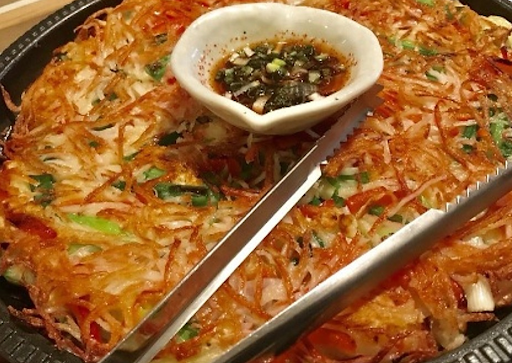 Pancakes are not as frightening as they may seem. With the right ingredients, your tastebuds can savor a delightful meal, all while packing nutrients in your body. Not only is it eaten during breakfast, but you can also enjoy it at any time of the day. Happy eating!