Popular Sundaes from 1909 to Today
2021-06-01 ◆ 2
minutes read
Sundae ice cream comes in a variety of flavours. Arguably, the most popular include the strawberry sundae and the hot fudge sundae. But we're here to tell you there's a Robin Hood sundae, a Black Hawk sundae, and a George Washington sundae. There's even one with candied violets! Come with us as we learn about  popular sundae varieties from 100 years ago and what they are today.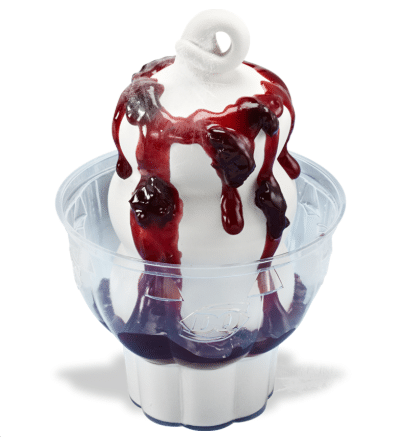 First, let's start with a gentle reminder of sundae components we're familiar with. Typically, they all begin with one (or more!) scoops of ice cream, topped with a small amount of sauce or syrup. Next, we have the toppings… Think whipped cream, marshmallows, sprinkles, and peanuts. Also, maraschino cherries and other fruits that may be cut up or crushed. In the sundae family, we also have banana splits and parfaits.
Olden Day Sundaes

Next, to explore some of the historical sundaes named after heroic outlaws and presidents, we turn to the Ice Cream Trade Journal. Surprisingly, they published the following sundaes in 1909, over a century ago! A far cry from the strawberry sundae and hot fudge sundae we know and love today:
Robin Hood Sundae

– nondescript nuts mixed with marrons and maple syrup, then topped with whipped cream

Black Hawk Sundae

– chopped black walnuts and crushed blackberries, topped with whipped cream and a single cherry

Dublin Sundae

– a base of thinly sliced citron drizzled with a cherry mixture, plus green candied cherries mixed with a mint syrup on top

Cinnamon Peak

– cinnamon powder, chopped nuts, and whipped cream, plus a single cherry

George Washington

– a base of candied cherries and grated chocolate, later sprinkled with powdered sugar and topped with a maraschino cherry

Opera Sundae– round slices of fresh orange, topped with three scoops of chocolate, vanilla, and strawberry ice cream. These are then covered with maraschino syrup and a single maraschino cherry on each scoop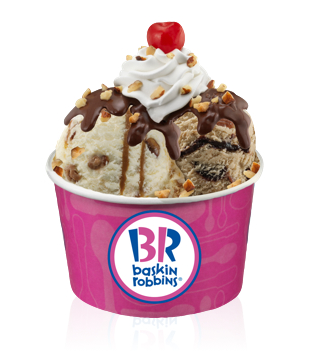 Tally-Ho Sundae – freshly crushed banana with whipped cream, and two maraschino cherries


Knickerbocker Sundae – chocolate syrup and crushed raspberries, plus whipped cream, two maraschino cherries and 3-4 dashes of rose syrup


Dew Drop Sundae – one half coated with cherry syrup, the other creme de menthe, topped with whipped cream plus one red and one green cherry


Bismarck Sundae – chopped dates and figs covered with maple syrup, topped with whipped cream and a whole preserved fig


Pike's Peak Sundae – chocolate ice cream topped with whipped cream and a blanched almond


ClubHouse Nut Sundae – ring of marshmallows, six walnut halves, two maraschino cherries on the side plus one green cherry on top. Then pour over grape juice.


Fleur d'Orange Sundae – fresh crushed orange, topped with whipped cream, orange flower water syrup, and crowned with candied violets


Maple Leaf Sundae – slice half a fresh orange, and add a simple scoop of ice cream on top

While some appear to be very simple, other sundaes are quite elaborate. With toppings like expensive candied violets and preserved figs, the first sundaes were quite the delicacy! Although today's typical strawberry sundae and hot fudge sundae may be less intricate, they are definitely more accessible. But if you know where to search, you might be able to find some fancy modern sundaes… Why not have a look at the sundaes available near you right now!