Honey Cakes and Desserts: Naturally Sweet
2021-05-25 ◆ 2
minutes read
Honey cakes are the star of all honey desserts. As a testament to this, we see many nations with their own version of the cake. If you're interested in honey balls, honeycomb, and nougat, read on as we're about to look at the various cakes that use honey as a sweetener.

Though honey is delicious raw, one major use of the product is cooking and baking. With a number of properties that allow it to work harmoniously with other ingredients, it sweetens and adds flavour to many honey desserts. Today, we're interested in cakes that feature the natural sweetener!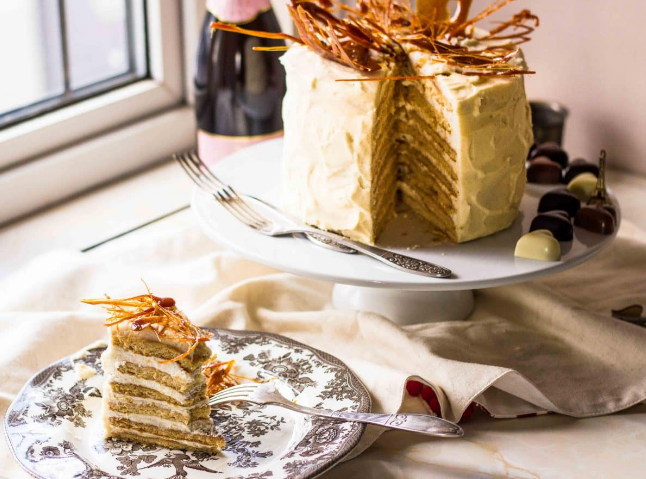 Discovering Honey Cakes and Desserts: Medovik

We'll start with Medovik, a Slovak honey cake. It's no surprise to see Russians and Ukrainians prepare it similarly, with honey and sour cream as key ingredients. The cake sometimes features condensed milk, buttermilk, and custard as well. The confection consists of several thin layers stacked upon each other and refrigerated overnight. The chilling step allows the cake to absorb the cream, and soften into a fluffy dream.

Bakers created this honey dessert for Empress Elizabeth Alexeievna in the 1800s. Rumoured to detest honey, a young chef proceeded to bake for her unaware of the fact. He made the honey layered cake without telling her the ingredients. The unfamiliar flavour of the honey cake impressed her and the popularity of the honey dessert grew in the next century.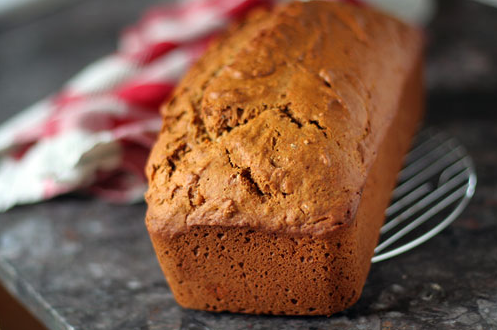 Pain d'épices, the French Honey Cake

France has the pain d'épices, the king of all honey flavoured cakes. Even honey producers stock loaves of the spiced bread when selling their honey. Yes, the nonnette is an individual gingerbread cake with honey and marmalade. But the pain d'épices has been around since the late 1600s, and it's big enough to share. Its main ingredients are rye flour, honey, and spices. But not any honey: it needs to be dark buckwheat honey if possible. The pain d'épices was a specialty of Reims until WWI wreaked havoc and now it's a specialty of Dijon.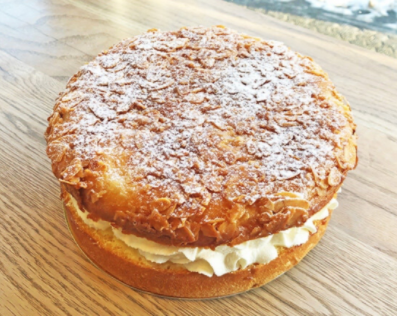 Bienenstich, a German Honey Dessert

Speaking of honey producers… they make us think of the bienenstich, or bee sting cake from Germany! Picture a sweet dough base filled with vanilla custard or cream, topped with caramelised slivers of almonds. It's even older than pain d'épices as it dates back to the 15th century. If you believe the story behind its creation: created by German bakers celebrating the ability to protect their village after throwing beehives at looters from another village.

These are just three of the first cakes that come to mind when we think of honey desserts. We've already spoken about the Rosh Hashana cake made with honey, lekach. But today, we've obviously missed Madeira's bolo de mel, Sicily's buccellato, Japan's honey castella cake, and Greece's karydopita. But that just means another blog post in the future all about these delicious desserts! For now, let us help you search locally for a honey cake near you.