Oreo Desserts for National Oreo Day
2021-03-02 ◆ 2
minutes read
Lovers of Oreo desserts, it's time to rejoice. March 6 is National Oreo Day. This is a day to celebrate the cookies accompanied by a glass of your favourite milk. It is "Milk's Favorite Cookie" after all! But it's also a day to celebrate everything related to Oreo cookies. Keep reading and we'll show you where to find desserts like that near you… And tell you more about OREOiD.
Oreo was introduced way back in 1912. Brought to us by Nabisco, aka the National Biscuit Company, this places the popular cookie at 109 years old. In this time, they have come to be the best selling cookie brand in the US. What's more, Oreos can now be found in over 100 countries around the world. 
Oreo Desserts: Ad Campaigns

They have a history of creative ad campaigns and continue to innovate. In 2012, Oreo advertised a rainbow coloured crème to acknowledge and celebrate LGBT Pride month. This caused some discussion and kicked off a series of campaigns for other important dates. Additionally, for Bastille Day, we saw an Oreo with red, white, and blue coloured crème inside and even Shark Week saw an advertisement with a jagged shark bite taken out of the iconic cookie!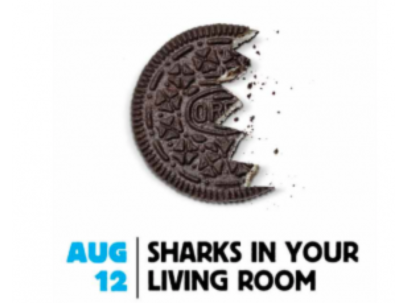 Traditional Varieties

Aside from the original flavour that we all know, the main varieties we find in North America include Double Stuf Oreos, Oreo Minis, and Oreo Thins. There's also Golden Oreos and Mint Oreos, plus Chocolate Oreos that have a chocolate crème filling.
Special Editions

When we consider limited editions, things get interesting. Christmas delivers red and green Oreos while Halloween means stamps of jack o'lanterns, ghosts, cats, bats, and witches plus a bright orange filling. Other successful versions that have become permanent fixtures include Birthday Cake, Lemon, Carrot Cake, and Peanut Butter. By far the most explosive limited edition has to be the US 4th of July Firework Oreos. These came with Pop Rocks candy that actually popped on your tongue!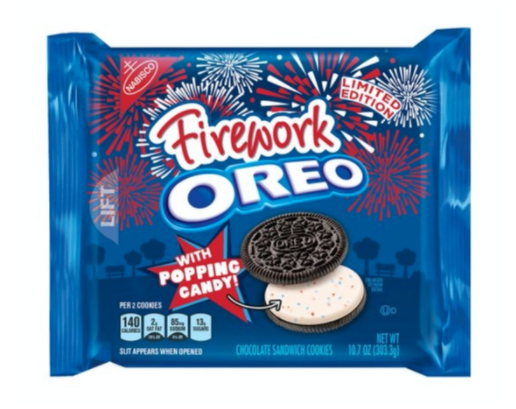 Earlier, we mentioned Oreos' availability in other countries. Oh how we wish we could try Green Tea Oreos from Japan. But what about the Wasabi Oreos or Hot Chicken Wing Oreos from China? Imagine the Oreo desserts available for them… Similarly, other special flavours we may never see again include Watermelon, Fruit Punch, and even Root Beer Float.
Oreo Offers Customization

They currently have a Lady Gaga inspired sandwich cookie. The pink-colored Oreos are filled with green creme. Her album "Chromatica" has inspired their creation. Of course, this is an essential buy for her fans, who she refers to as "Little Monsters".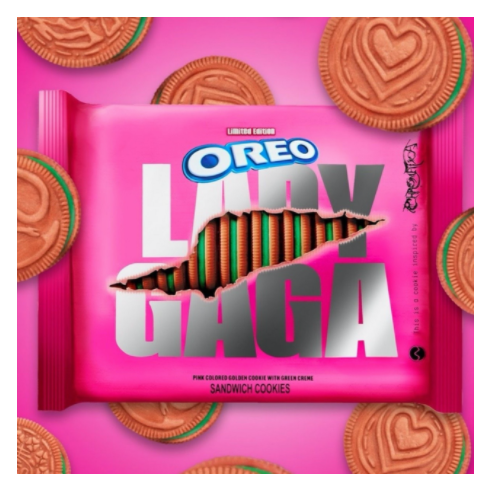 Oreos also have a limited edition Brookie-O Brownie flavour at the moment. These are made with regular chocolate Oreo cookies filled with brownie, cookie dough, and an original flavoured triple-layered creme. Not a bad flavour if you're looking for a different way to celebrate National Oreo Day.
One reasonably new angle to Oreo personalization comes in the form of OREOiD. This new platform allows fans to create their own Oreos design with completely different colors, personalised photographs, and with coloured sprinkles. Look below for the new Dessert Advisor Oreo cookie design. Ever wanted to pick the colour of your Oreo cream filling or cookie? Well now you can as a part of their "Stay Playful" campaign!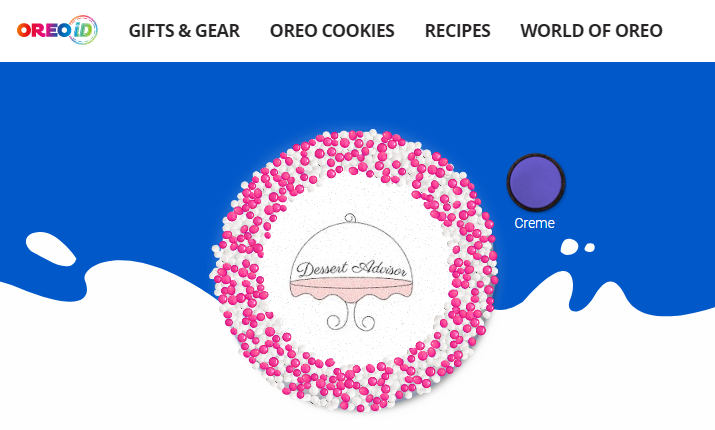 Other typical Oreo desserts include goodies like cheesecakes, fudge, ice cream and even yule logs. Have a look to see the Oreo desserts near you. And with this in mind happy National Oreo Day!